No results were found for the filter!



Coffee Hausbrandt - Excellence in an espresso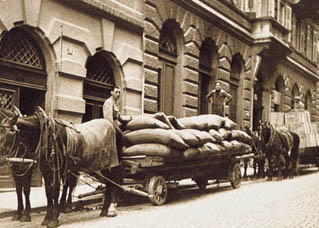 In 1892, the modern coffee age began in Trieste, Italy. At that time, Trieste was an important trading hub for coffee and a center of Central European culture.
It was the Austrian sea captain Hermann Hausbrandt who settled here to dedicate himself to the coffee craft and its development. He was an inventor and a traveler who, on his trips around the world, had adopted the best techniques for processing in order to develop them to perfection at home.
Hausbrandt Kaffee owes to his inventive spirit a machine that enabled the perfect roasting and cooling of espresso beans. A great advance for preserving the aromas of freshly roasted coffee beans. The first major campaign shows the romantic motif - the little old people - still a trademark of the traditional roastery Hausbrandt from Trieste, which is over 120 years old.
Here, the history of a city merges with that of a man. Hermann Hausbrandt took advantage of the port to select only the best coffee beans from among those arriving, and commissioned the best local roasters to process them as gently and aromatically as possible. In the end, the product was the perfect balance of aroma and taste: the Hausbrandt coffee.


The company Caffè Hausbrand by Hermann Ernest Hausbrandt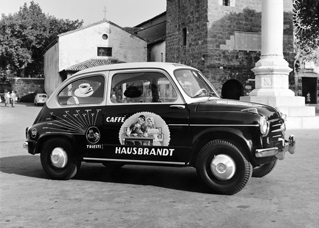 Over the years, Hermann Hausbrandt developed his own processes and used state-of-the-art technology to further improve the quality of his coffee. In the process, he perfected them to such an extent that nothing fundamental has changed since.
Today it is Martino Zanetti who combines the possibilities in transport and distribution of today with the traditional processes of Hermann Hausbrandt, which make his products unique in the world, in order to continue to offer his customers the extraordinary quality they are used to.
This guarantees that enjoying a Hausbrandt coffee will always be something very special, also in the future.