No results were found for the filter!


Musetti - The real Italian Espresso at Home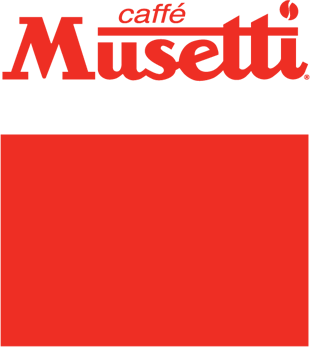 Luigi Musetti opened an espresso bar, La casa del Cafè, in 1934. Patiently and carefully, Luigi developed the first Musetti coffee, which he produced in a small roaster and then sold to guests. Due to its success, he converted the café into a roastery.
58 years later, Musetti moved to Pontenure, a town in the Piacenza district. Here a modern plant is built to offer an even higher quality of coffee as well as to better control the raw materials. A school for coffee enthusiasts is also opened on site. The well-known barista Luigi Lupi is in charge of it. Baristas from all over the world learn coffee secrets there, such as the perfect Italian espresso, latte art and coffee cocktails.
Nowadays, the company is run by Lucia Musetti and her son Guido. Still the love and passion for coffee is unchanged.

Present in 60 countries on the 5 continents
Musetti's story begins in Piacenza more than eighty years ago and nowadays the company is present in 60 countries on the 5 continents.
How did Musetti achieve such a goal? Daily work, passion and many sacrifices are the main ingredients of all their blends. The variety of blends reflect the different requirements and tastes of all coffee lovers.
The relentless pursuit of excellence is the cornerstone of their work. Numerous strict controls on the entire production process, from the selection of green coffee to packaging and distribution, are a matter of course for Musetti.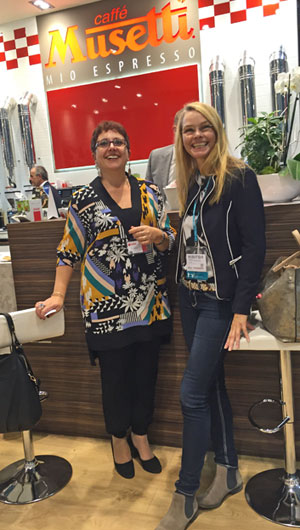 Certifications of Musetti
The numerous certifications obtained over the years are proof of the great effort Musetti makes in terms of coffee quality.
Certifications: BRC, CSC, Bioagricert, Fairtrade, Halal Global, ISO 9001: 2008.



The choice of raw materials and suppliers is important to ensure an excellent product and this has always been the company's top priority. Every coffee Musetti buys is accompanied by an information sheet indicating its physical characteristics and origin. For Musetti, however, this is not enough: from each green coffee to be shipped to Italy, Musetti takes a sample in advance and first sends it to the laboratory. There, it is analyzed in even greater detail, roasted and tasted. The coffee is only purchased if the sample meets Musetti's quality standards.
The same procedure is followed again when the coffee is landed in the Italian port, before the green coffee is finally delivered to the Pontenure plant. This protocol is part of their UNI EN ISO 9001: 2008 certification system and guarantees the highest quality.