No results were found for the filter!
The histrory of the Marziali roastery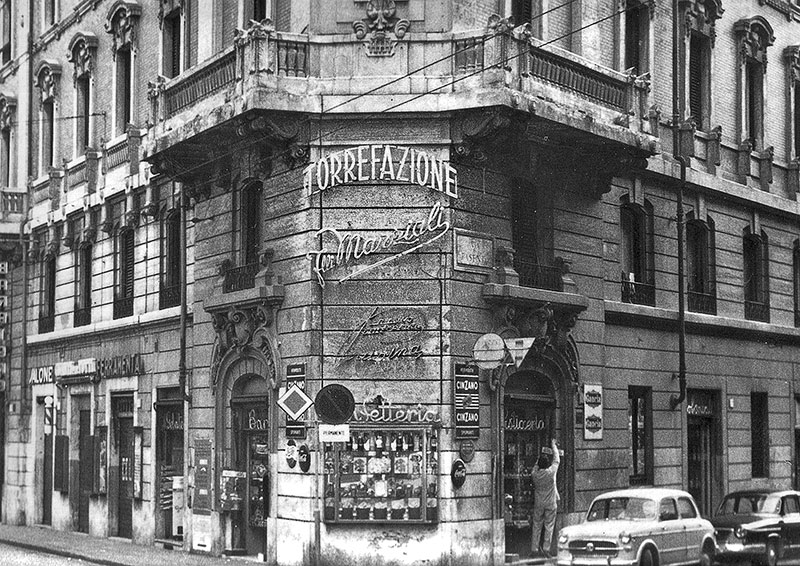 As early as 1922, Leone Marziali founded his roastery in front of the historic "La Fenice" theater in Rome. Coffee was an elite drink at the time; in fact, after each theater performance, famous people such as Edoardo and Peppino de Filippo, Renato Rascel, and the Maggio brothers came to take a seat in the roastery's atrium.
Soon the espresso blends were as popular and famous as the guests. Over the next 10 years, Leone, with the help of his brothers, opened other cafés nearby. By 1933, the reputation was so widespread that Marziali was also supplying prestigious hotels, bars and restaurants with his exclusive coffees.
In 1964, Renato Marziali took over the roastery's fortunes. Thanks to his strong entrepreneurial skills and the passion for coffee inherited from his father, Marziali became one of the largest roasting companies in central Italy.
A loyal customer brought this excellent espresso to our attention:

"I am a customer of your great store. At the moment I am in Rome and I came across a wonderful espresso. Do you know the Marziali? I realize you already offer a fantastic selection, but I thought I'd write you about my latest coffee experience."
- And the customer is right -


It wasn't so easy to get in touch with the roaster at first. But our Luisa Licchelli was persistent enough, as always, and finally won over the decision-makers for us and convinced them of our philosophy. After all, such an exclusive espresso can only be appropriately presented in an environment that has been distinguished for years by an assortment of excellent qualities. Through this very selective assortment, we have gained a large loyal clientele that also appreciates such pearls.
We are pleased to welcome the traditional Roman roaster exactly on the occasion of its 100th anniversary in our series of premium roasters.