No results were found for the filter!


Lavazza coffee today
"It's about doing business with your heart". An iconic phrase uttered by Emilio Lavazza, grandson of the founder of Lavazza, made up of simple words aimed at making a breakthrough in people's souls, especially those of coffee lovers.

Bringing the aroma and quality of Italian espresso to the world has always been Lavazza's main objective. To achieve this goal, the Italian coffee roaster has always focused on excellence and innovation, drawing on over 100 years of experience. This experience dates back to the early 1900s when Luigi Lavazza invented the concept of coffee blending: the complex art of blending coffee from different origins to create a harmonious and tasty product in the cup.
Thanks to experience, the use of the best raw materials and the highest technology, Lavazza is able to spread a unique and irreplaceable taste of its coffees, at home and away.
Together with espresso coffee, a great symbol of the company's culture, Lavazza offers a complete range of products that satisfy all tastes, consumption habits and coffee preparation methods.
High efficiency and dedication to work, in order to provide the purchaser with a delicious coffee that can meet the tastes of every palate. Total self-sacrifice for the product itself, always leveraging on quality ideals in each grain and last but not least, total devotion to the territory.
These are the three key points that make Lavazza an Italian excellence in the world, recognised by all and respected by consumers and suppliers.
Lavazza's commitment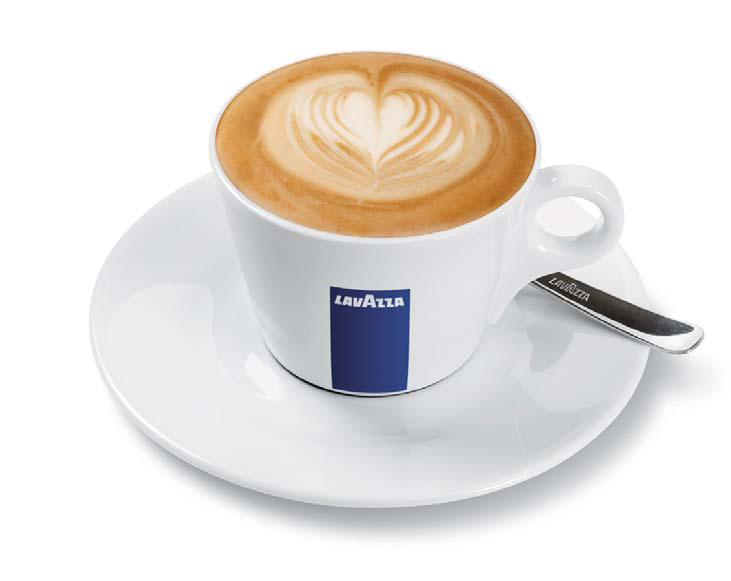 The Lavazza family has always stood for the following values: economic growth, environmental protection and respect for people and cultures.
As early as 1935, Luigi Lavazza disapproved of unsold coffee being used as fuel. "In a world that destroys the goods of nature, I don't fit in," he said at the time. Today, the Italian company is increasingly committed to the sustainable development of those countries where it has its production plants and affiliates, and more generally of green coffee producing countries. Lavazza constantly pays particular attention to product quality.
Therefore, it also promotes initiatives to improve living conditions and social and production structures in those parts of the world where coffee production is a crucial component of the economy, such as African, Central and South American countries.
Aid for a sustainable planet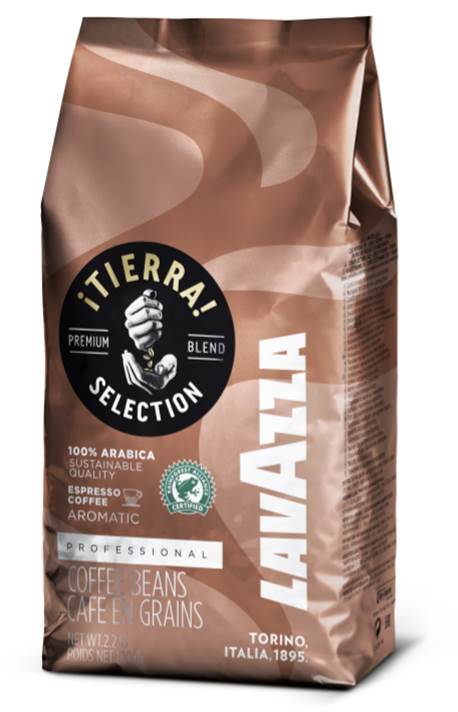 The Lavazza company has always had a green look. Sustainability has been a cornerstone of the company's genome since its inception. In 2004 the "¡Tierra!" blend was presented, the heart of the company's sustainability projects that still pulsates today.
An important initiative with which Lavazza has improved and continues to improve the living conditions of more than 3,000 farmers in eight developing countries, introducing new, more sustainable and profitable farming techniques.
The quality path of Lavazza coffee
Talking about Lavazza means talking about quality. In over one hundred years of experience in the coffee sector, quality has been well established and is demonstrated on a daily basis. According to Lavazza, quality does not have to be "controlled" but "created", with a rigorous system that guides the selection of the fruit, the right roasting, the composition of the right blend, right down to the long-lasting packaging. Professionals control every single stage of production, using cutting-edge technology.
The desire for the future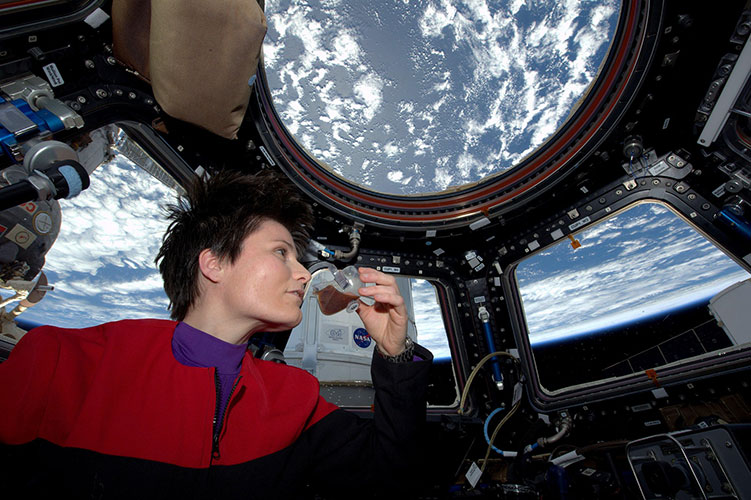 Astronaut Samantha Cristoforetti drinks a good Lavazza coffee even in orbit"/>
Not only passion, but a history of innovation. For the first time in 1950 Lavazza packed its coffee in a pushed vacuum can in order to preserve the product for longer, allowing a much wider distribution.
And that's not all. Thanks to Lavazza, coffee has moved from tables to public places. In 1959 the first "Autobar" was presented at the Salone del Mobile, designed by Boneschi to give anyone the chance to find a good coffee even on the streets of their own city. A new and original way to spread the product and enjoy it outdoors, under the summer sun or in the coolness of a tree, because every moment can be the right time for a good coffee.
Lavazza Coffee has always looked to the future. As early as 2004, Thierry Le Gouès' calendar imagined coffee in space. Just over ten years later, Lavazza's dream has become reality, bringing Italian espresso even into orbit on the International Space Station.
Do you want to drink coffee at home like at the bar?
"Lavazza Paradiso in tazza" is a slogan that now identifies a brand that makes quality its main ingredient. We have often seen Lavazza advertising on TV with its various testimonials accompanying viewers on a walk through the clouds of Paradise.
Thanks to Lavazza Capsules, coffee is available in every home with the same fragrance and aroma in which it is presented and enjoyed in a bar. All this with the advantage and comfort of being at home. Creamy, intense, long. From Lavazza Blue capsules, the fragrance spreads throughout the home, before being enjoyed in a cup, hot or cold, or in a glass, depending on taste.
Click here to discover all our Lavazza accessories
What about the office?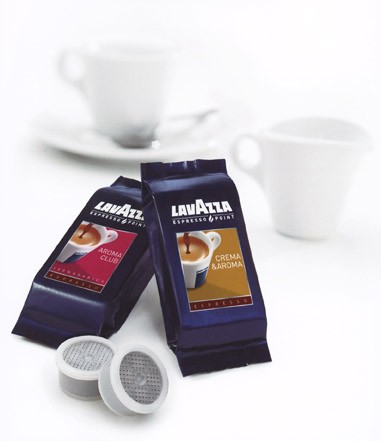 In 1989 the Automatic Distribution sector was created with the Lavazza Espresso Point system. An espresso machine that uses single-dose capsules of pre-packaged coffee to enjoy the intense aroma of coffee at all times, even in the workplace. This is because Lavazza takes an interest in consumers and is keen to support them with good coffee even in times of greatest need.
Lavazza Espresso Point cheers the coffee break in the office while maintaining quality in all the details that distinguish it, without having to give up the taste of a good coffee and without leaving the office to go to the bar. Thanks to Lavazza capsules, the scents of beans from faraway Brazil and South Asia make a stop on Italian desks and beyond, bringing with them a blend with a unique and inimitable taste.
Certified quality
The path that Lavazza has followed over time and the modus operandi adopted as the company's philosophy for a long time, improves day after day in direct comparison with the market and today has reached the significant milestone of quality system certification in compliance with ISO 9000.
Lavazza continues its journey towards perfection.

Author: Lavazza