No results were found for the filter!
Briefly to: Best Water Technologies
• Active in all areas that have to do with water.
• Headquarters and production in Austria.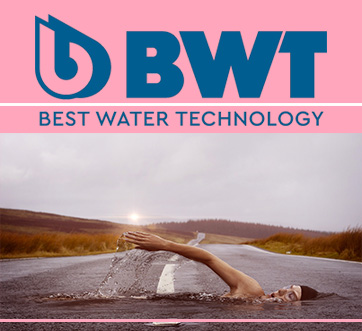 Substances such as magnesium and calcium are found in the water. The substances dissolved in the water can settle again under certain conditions. In the household, we know this in the form of limescale. It is visible in the kettle, on the bathroom fittings or in the kitchen. But it can also settle in the pipes invisibly to us and thus become a problem in the long term. The water pressure can drop, the hot water preparation works less efficiently or valves or pipe sections become blocked. Where water is heated and evaporates, limescale is more likely to settle. If the hardness level is rather high, it may be necessary to decalcify the coffee machine regularly.
BWT offers various filters for different requirements. The filter cartridges exchange components in the water from unfavourable distribution to more favourable distribution and reduce the carbonate hardness of drinking water, thus protecting coffee machines, espresso machines, hot and cold drinks machines, steam cookers, combi steamers and ice cube makers from harmful limescale deposits.
Important: Before purchasing a filter cartridge, customers should determine the total hardness of the water/carbonate hardness. You can use our BWT water hardness test kit for this.


Available from us in various sizes are the following filter cartridges:
1. BWT Bestmax filter cartridge
Suitable for 'medium' water (above 7 degrees) to 'soft' water (below 7 degrees). Improves the aroma of beverages by removing odours and flavours, such as chlorine.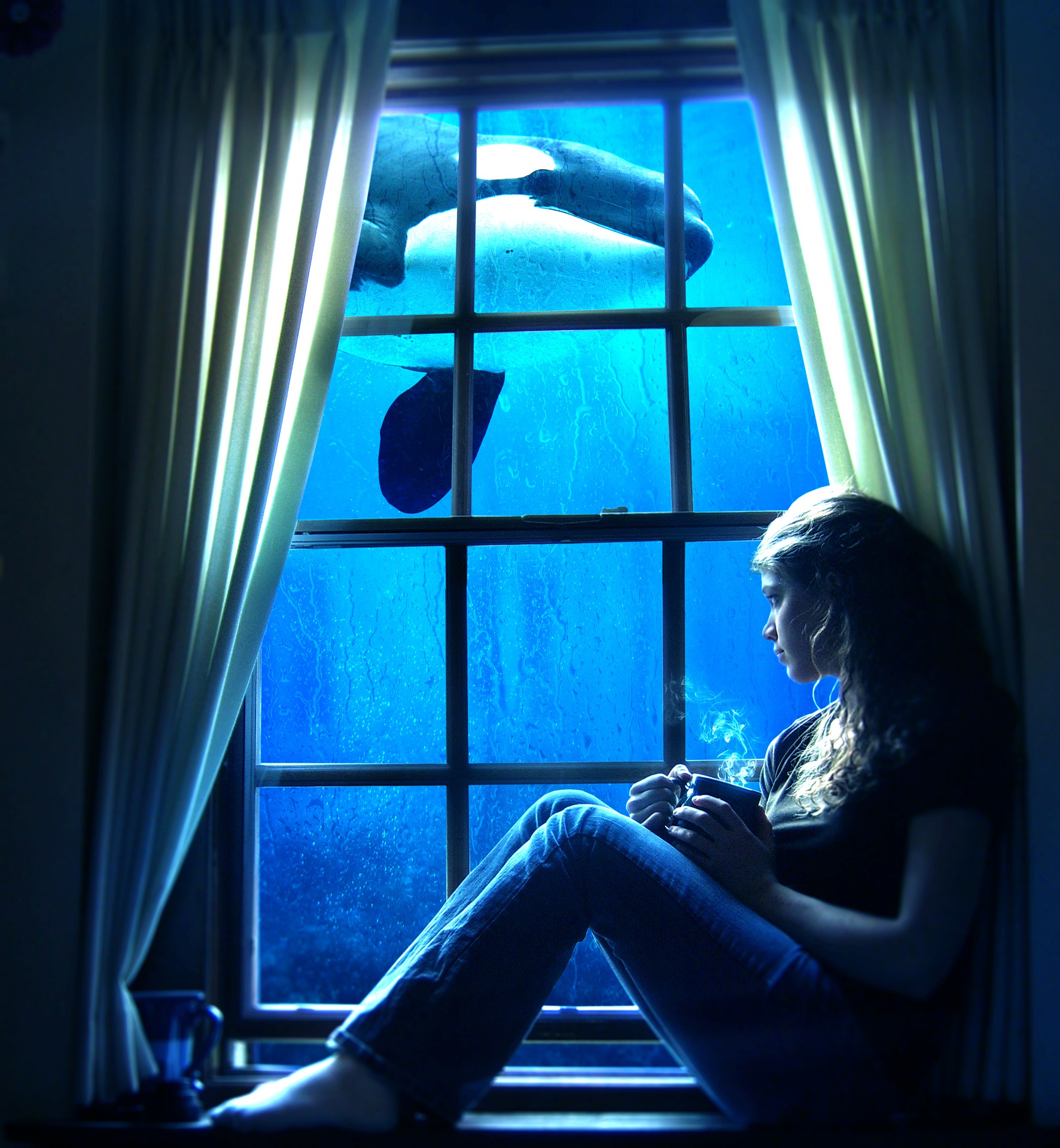 Caution for water hardness below 7 degrees!

Minerals are flavour carriers and therefore essential for coffee. For soft water, level 3 must therefore be set (see Setting the bypass/cross-section).
✓ 5-fold filtration
✓ Highly efficient limescale protection
✓ Activated carbon fleeces for crystal-clear water at all times
✓ Filtration of bypass water as well
✓ Easy handling when replacing filters
✓ Can be used horizontally and vertically



1.1 BWT Bestmax Premium filter cartridge
The Premium filter cartridge differs in that it puts magnesium into the water. This significantly improves the taste of the water and is even said to provide a better crema when making coffee. (patented magnesium technology)
2. BWT Bestprotect Filter cartridge
Is suitable for "hard" water (from 23 degrees). Serves to protect and improve the water in very hard/problematic water (gypsum in the water).
✓ 5-fold filtration
✓ Reliable lime and gypsum protection for machines
✓ High pH value to minimise corrosion risks
✓ Activated carbon fleeces for crystal-clear water at all times
✓ Extremely easy handling when replacing the filter
✓ Can only be used vertically
Other points to consider: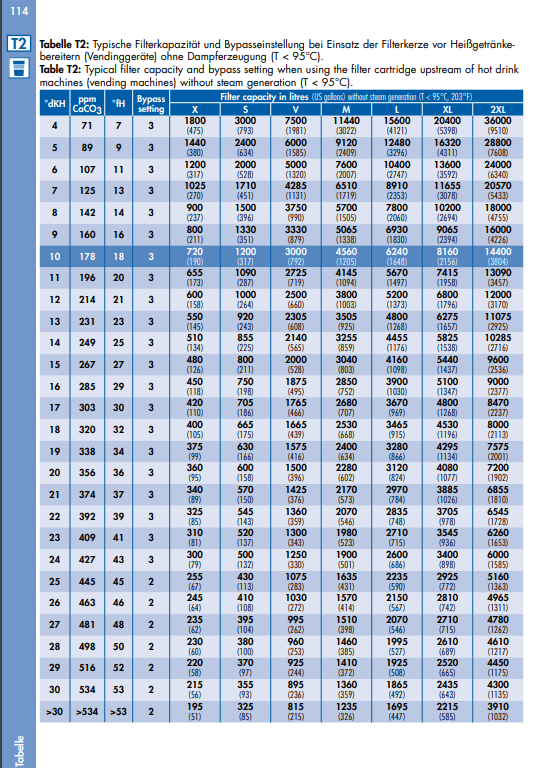 • If the customer has a softening system in the house, the filter cartridges cannot be used.
• With the BWT Pro app, a test sheet can be filled out with questions about water hardness but also about customer behaviour and preferences. The app indicates exactly which filter is most suitable and in which size.
• Recycling: household waste for the filter cartridges
• The filters must be replaced (depending on consumption) after approximately one year.
• If you are asking about other BWT filters: the other models are not suitable for hot water use, which is why we do not offer them.
• The filter head must be ordered separately and is compatible with all BWT cartridges (unlike the competition).
• Only install candles upright, except Bestmax can also be installed horizontally.


5-fold filtration explained:
1. pre-filtration: particles are removed.
2. activated carbon prefiltration: odour and taste substances, such as chlorine, are removed; no oxidation of the ion exchanger.
3. ion exchanger: decarbonisation
4. Activated carbon filtration: removal of chlorine from the waste water
5. Fine filtration: removal of particles


Determine the filter capacity and set the bypass/separation:
The carbonate hardness is requested from the water supplier or determined by means of a quick test (droplet test). The bypass setting is selected on the basis of the carbonate hardness and the application of the filter cartridge. There are four bypass settings. In the illustration, see the one for use of the filter cartridge before hot drinks →