No results were found for the filter!
Coffee for "automatic" coffee machines
Coffee for (automatic) coffee machines, bean or powder, is the essential element to ensure the correct operation of the machine and to obtain the desired beverage prepared in the best way.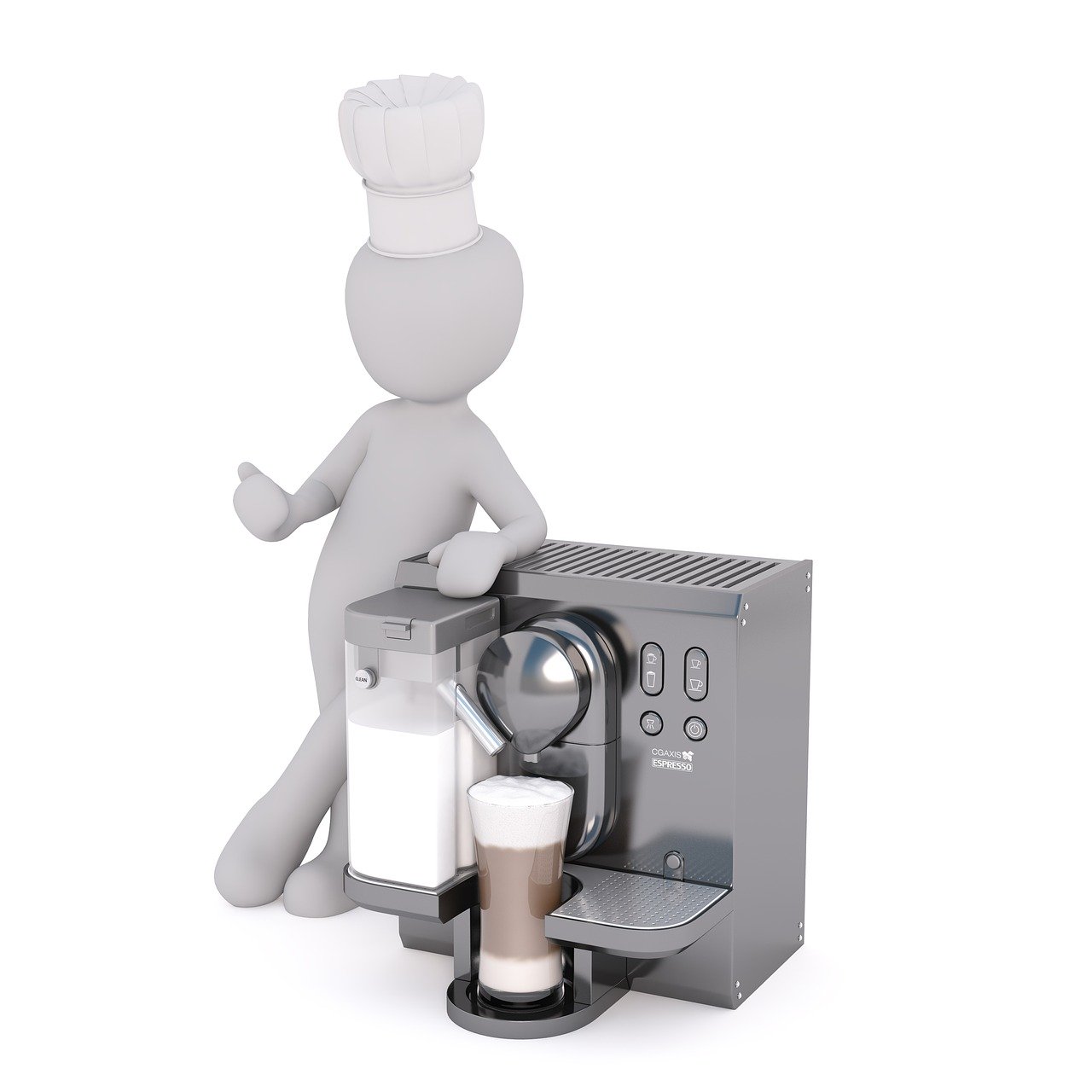 In beans or ground, for a superautomatic coffee machine, choosing the right type of coffee for your taste is the best way to give your day the right amount of sprint, aroma and energy that all coffee lovers know very well.
Coffee, after all, is a matter of taste and there is no perfect coffee. The one you choose, prepared in your own way, is the right one! That's why experimenting with flavors, blends and caffeine is the winning way to always have the perfect coffee for every moment of the day.
And nothing lets you experiment more freely and easily than your automatic coffee machine.
Why choose a super automatic coffee machine?
Let's face it: sooner or later we all caressed the idea of having a nice coffee ready in the morning as soon as we woke up. The best incentive to decide not to stay in bed is the smell of the hot drink that marks the beginning of the day.
The automatic coffee machine aims to give this comfort: just press a button and the machine does the rest by itself.
Please note, however, that the automatic system should not be confused with the capsule system or the water system. For your favorite beverage, you can insert coffee beans and powder into the automatic coffee machine. The more classic capsule or pod systems use pre-packaged coffee in the predefined form and absolutely cannot use classic bean or ground coffee blends.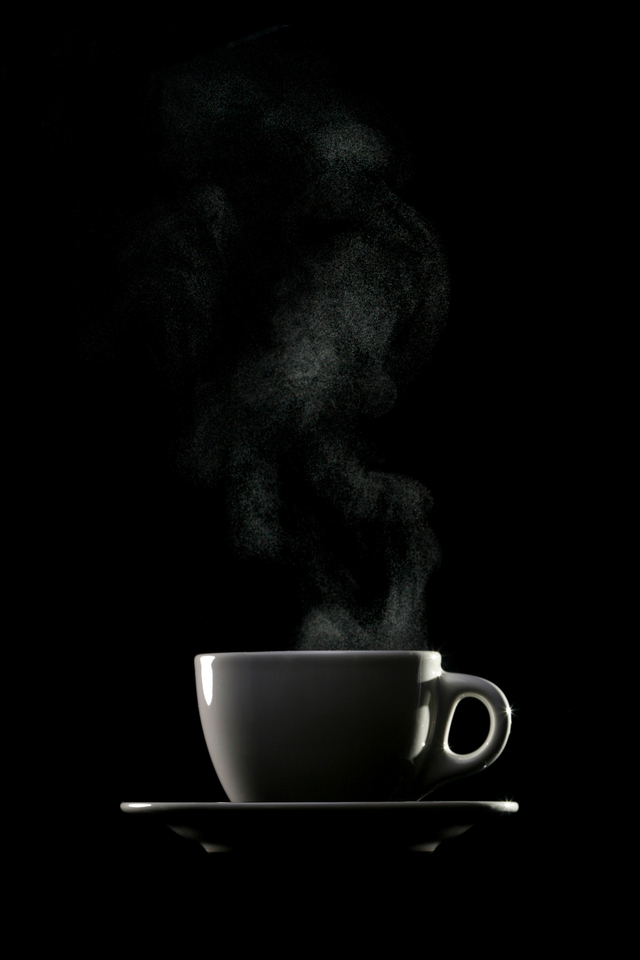 Rather, the automatic machines aim to provide the same tasting experience that you can find at the bar: boiling coffee, reduced extraction times, persistent aroma and cream, all served from your home kitchen or in the break area of your office.
What often holds you back from buying an automatic coffee machine are the purchase price and maintenance.
The price is relative, of course: more sophisticated machines (and they can be very much so) will be less affordable, but in general they provide a lot of options that normally can only be found on these systems.
Foaming, milk whipping, possibility to adjust the coffee outlet, special preparations (cappuccinos, American coffee, ...), cup heating, these are just some of the highly professional capabilities that these machines offer.
This set of extra equipment elevates the coffee prepared with this system one step above the more classic systems and allows you to experiment with your imagination many different recipes all based on caffeine.
The best coffee for automatic coffee machine
If you are going to buy a super-automatic coffee machine, the first question you should ask is: "is it better coffee beans or ground coffee?
The purists of coffee from the palate up to the palate undoubtedly prefer whole beans. The whole bean preserves in itself all the freshness of the freshly roasted product, retains until the last second every particle of precious properties that give the final drink its famous aroma and keeps active the pure principles that make this drink one of the world's favorites.
Choosing a coffee bean allows you to thoroughly investigate the quality of the product, because it allows you to carefully study the roasting, preservation and aroma, more or less as a sommelier would do with a good wine.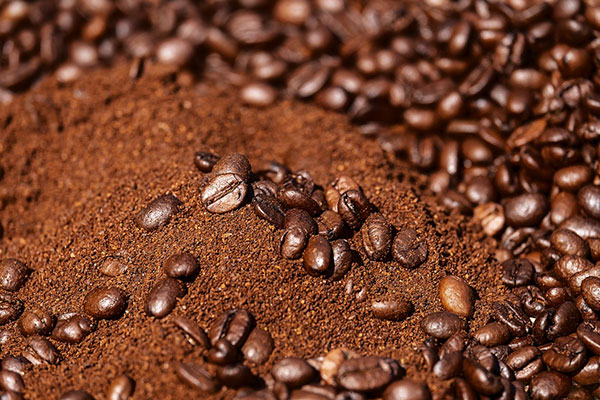 Ground coffee, on the other hand, slightly loses part of its aroma and freshness, but is more suitable in the morning for example. You may be wondering why! Well, we can't not mention the noise of the grinder that grinds the amount of coffee beans needed for each preparation. If you are too sensitive to noise in the early hours of the morning or if you prepare your coffee when someone is still asleep at home, probably inserting already ground coffee into the automatic coffee machine could be a valid alternative to ground coffee at the moment. In this section, for example, we have selected some ground coffee blends that are perfect to be inserted in the container of the automatic coffee machine and to solve this problem. It is also easier to use as it does not require further processing and could also be used for mocha or French Press if necessary. With ground coffee, in short, you have several possibilities.
Fortunately, many coffee machines offer the possibility to use both products: in this way you can also opt to use more different qualities of coffee each time or to try something new.
Whatever your needs, it is advisable to choose an automatic bean and powder coffee machine.
Our super automatic coffee machine coffee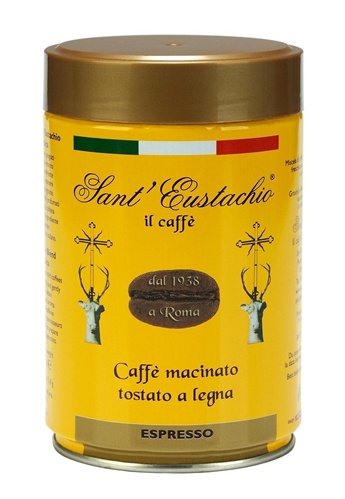 Espresso International has always been committed to collecting a wide range of quality coffee produced mainly in Italy, but not only.
Let's look for those coffee blends that are not on the supermarket shelf, but are often regional specialties. We offer products with a strong identity and children of tradition, to find those particular tastes that have made the dark drink prepared in Italian style famous all over the world.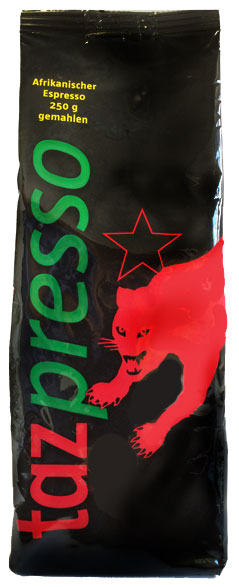 For this reason our coffee offer offers only the best and only the most refined products with a long and prestigious history.
There are coffees prepared according to the great roasting tradition, such as Sant'Eustachio Espresso, eco-sustainable and fair trade products that help agriculture and protect nature, such as GEPA Tazpresso, and there are varieties from the most exotic and world-famous regions for coffee production, such as Filicori Zecchini Delicato.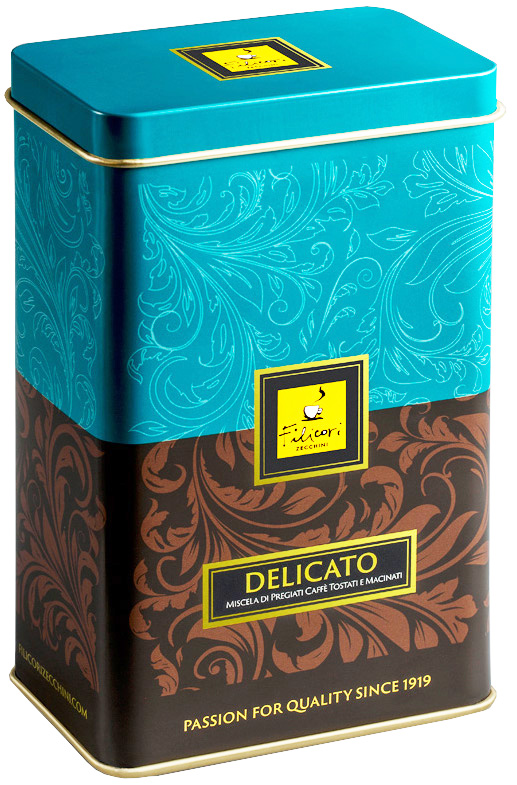 Everyone can find their ideal coffee and not only, among many new varieties and tastes, to enjoy in moments of relaxation to try something new and spicy. If you really can't decide which one to try first, you can always opt for a Tasting Set, which combines different brands and tastes in a convenient collection.
The beauty of coffee prepared with an automatic coffee machine
Every coffee prepared with capsules or mocha, good or bad, is always similar to that of the previous cup. The only way to drink something new and tasty is to frequently change the blend.
Yet, there are times in everyday life when you want to drink something really different. Not only in taste and aroma, but also in creaminess, intensity, texture and length. Obtaining these results with a simple extraction tool is impossible or requires the use of additional equipment.
Obtaining these results with a super-automatic coffee machine is much more intriguing and easy. You can choose which preparation to drink at that time, extend the amount at will or stop dispensing before the preset time, use foamed milk or not. Coffee really becomes something personal, to try and try again, a game, an experiment for connoisseurs.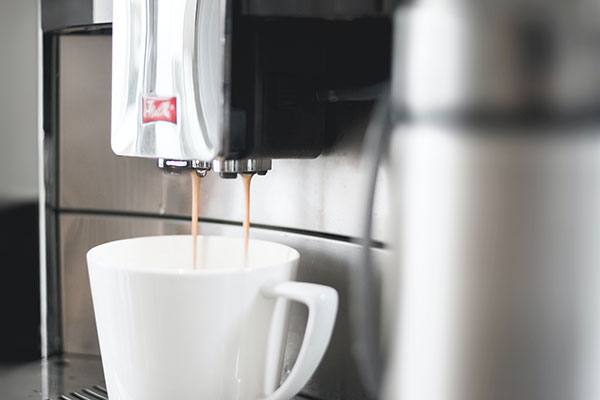 This possibility, combined with the speed and professionalism with which an automatic coffee machine treats coffee, water, milk, opens up a new dimension of possibilities that until a few years ago was not within everyone's reach as much as it is now, in the absolute comfort of one's own home, without wasting time and resources.
In short, an automatic coffee machine offers the best possible coffee, at a moderate price, if compared to some capsule pod systems.
But not only that, it offers a coffee always good and above all "customizable". The ritual of coffee at the bar, coffee made well, becomes a luxury and a cuddle that, with an automatic coffee machine, you can finally have at home, for yourself and to leave surprised and delighted guests and friends.